Did you know that Pleth offers more than just web and mobile development? That's right! Pleth offers a variety of services from print and advertising to branding and marketing to support and technology.
Let's talk more about print and advertising. Our creative team can assist you in developing quality print campaigns and cross-promotional materials for your business. From billboards to catalogs to door decals, our print and advertising portfolio is top notch.
Our team works closely with local printers to confirm the quality of all design elements is maintained to the very end of your project. We are also here to help further implement the branding and marketing services we provide to our customers. By working closely with our clients, we can ensure a consistent message is carried throughout all marketing elements.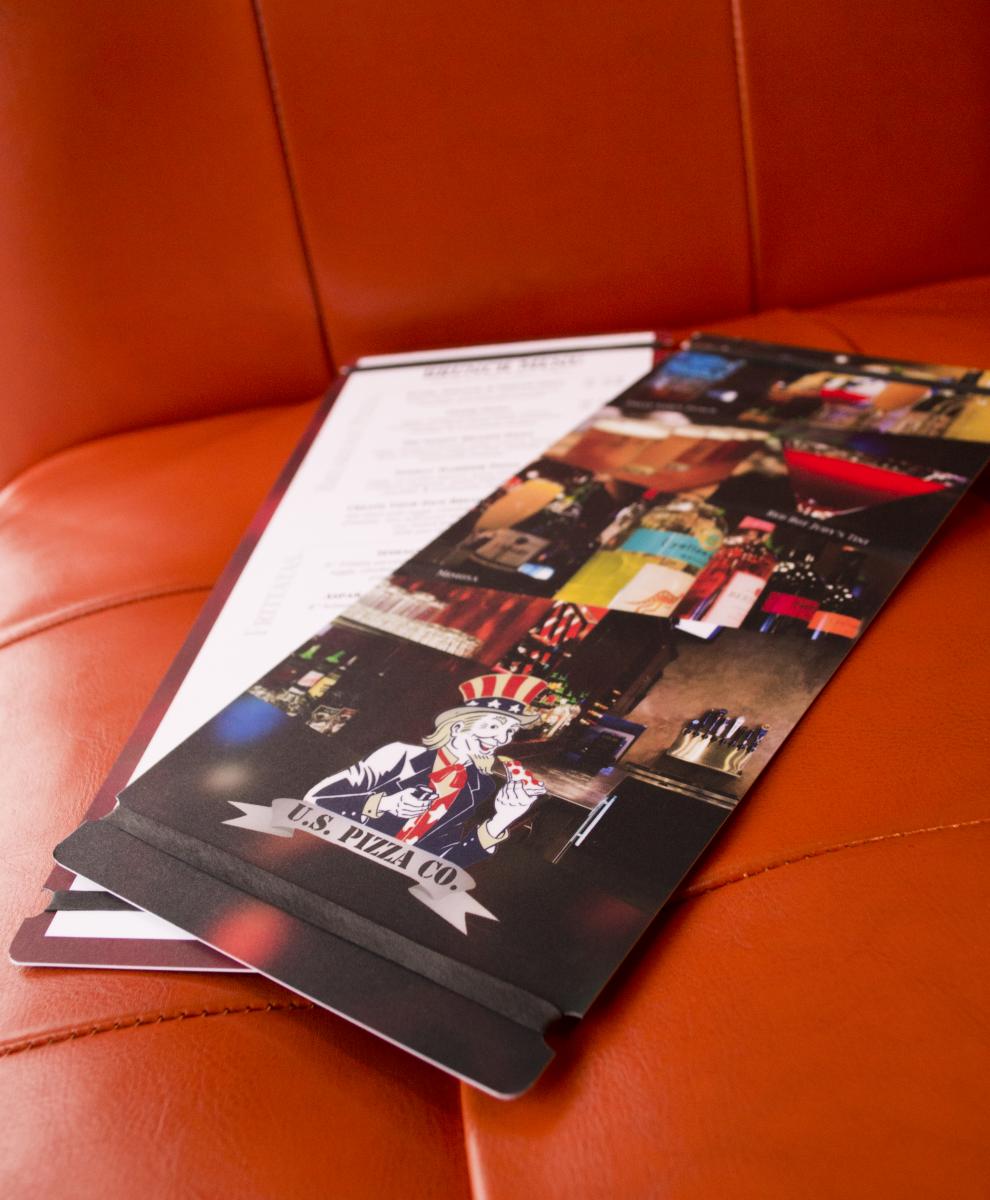 U.S. Pizza Co. of Batesville is one of many locations all over Arkansas. This award-winning pizza chain not only has a large selection of tasty food, but also a full bar and weekend brunch.
The menu holder was designed to highlight the large variety of drinks that U.S. Pizza Co. has to offer. It was made to hold the bar menu insert as well as the brunch menu insert. The different angles and wide array of color effectively brings out the personality of the restaurant. The menu inserts, on the other hand, are kept minimal and clean to promote a refreshing dining experience for customers.
Chintan Patel, owner of U.S. Pizza Co., stated, "The timing on this is perfect. We went from selling 2-3 breakfast pizzas a morning to 10-12. This is going to be our main menu for summer."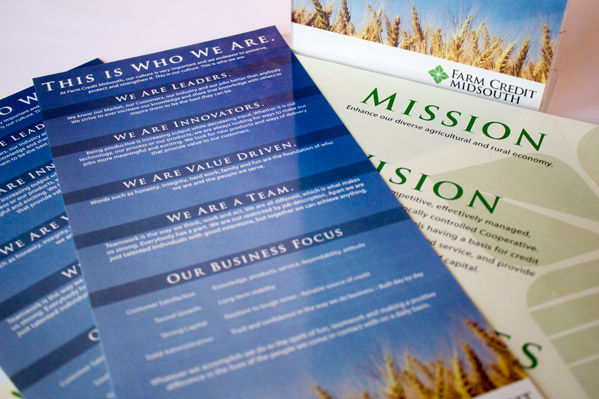 A strong marketing campaign is more than simply TV spots and newspaper ads- it's a cohesive whole that reminds everyone what the brand stands for. When Farm Credit Midsouth came to us with the "Who We Are and Mission" poster, we worked to tie it in to the national Farm Credit branding while ensuring it remained true to its local spirit.
With the "Who We Are" piece in particular, we helped Farm Credit go above and beyond the standard fair of internal marketing. It's printed on a non-standard format of 6"x12" on a rugged, recycled bamboo paper that emanates luxury. It also features a custom cut plastic frame to let it stand proudly wherever it is placed.